S

t

o

c

k

i

s

t

s
Find Bandit at a growing list of curated specialty run shops near you...
T

H

E

B

A

N

D

I

T

S

T

O

R

E
Located at 37 Noble Street in Greenpoint, Brooklyn. Formerly the office of View Source, the Bandit Store was passed down to us by the design studio that helped bring the Bandit brand to life. Situated on the dead-end corner of West Street, one of the most popular running routes in Brooklyn, the Bandit Store is home to all of our weekly community runs and the occasional unsanctioned race.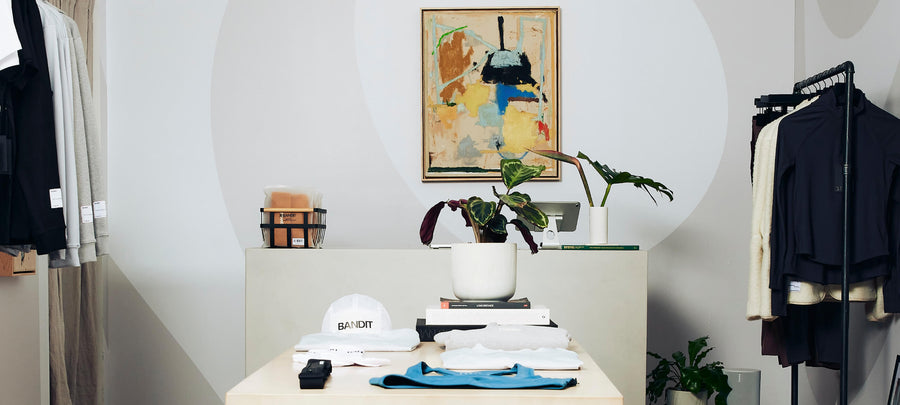 The Bandit store is beautiful and the staff is very friendly."
– If someone were to review us, probably.